Take a Peek at Our Monthly Newsletter...
March 2023
Webinars, trade shows, promotions, news, & more!
Introducing: Prodsmart


What is Prodsmart?
Prodsmart is production management and production floor tracking software.
Schedule and manage teams, machines, and materials.
Get real-time production visibility powered by devices on the shop floor. Track and analyze your entire production flow.
Track maintenance operations and easily plan future actions with fully integrated maintenance management.
What can you do with Prodsmart?
​​​Access data from any device, stay connected in real-time, customize and get immediate alerts.
Identify bottlenecks, set priorities, increase productivity, continuously improve the production system.
Track workers performance in real-time, monitor productivity and tasks, specify team resourcing, align shift management with shop floor activity. 
Training Spotlight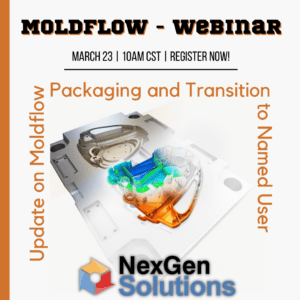 Moldflow Webinar
March 23 | 10am CST
Moldflow® simulation software lets you troubleshoot problems with plastic injection and compression molding. Advanced tools and a simplified user interface help you address manufacturing challenges, such as part warpage, cooling channel efficiency, and cycle time reduction.
Registration Closed
Production Machining Technology Show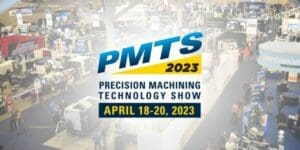 PMTS - Production Machining Technology Show
Huntington Convention Center | Cleveland, OH | April 18-20
Join us this year at PMTS as we learn and talk about insights and innovations within the production machining community.
You can find us in Booth #12071 so be sure to register so we can see you there!
Attend PMTS for FREE by using our promo code for an Expo Hall Only Pass: EXH8339
For more questions, feel free to reach out to us:
Autodesk News
Coming Soon: Autodesk Access Replacing Autodesk Desktop App
Coming Soon: Autodesk Access Replacing Autodesk Desktop App
On March 15, Autodesk desktop app (ADA), will be replaced with Autodesk Access, a new application for installing and updating Autodesk desktop products.
Autodesk Access gives admins:
Access to updates and new features that don't interfere with their workflows
Better control over the user update experience
Enhanced security and performance​​​​​​
Customers will receive an email notification. They will automatically receive Autodesk Access if they currently have the Autodesk desktop app (ADA) or if they install a product starting March 15. Additionally, they can download Autodesk Access after March 14.
Important: Once Autodesk Access is installed...