Robotmaster CAD/CAM for robots seamlessly integrates off-line programming, simulation and code generation, delivering quick, error-free robot programs.
accurate robot trajectories without teaching points
"click-and-drag" interactive simulation/editing environment
automated robot motion optimization
multiple robot manufacturers compatibility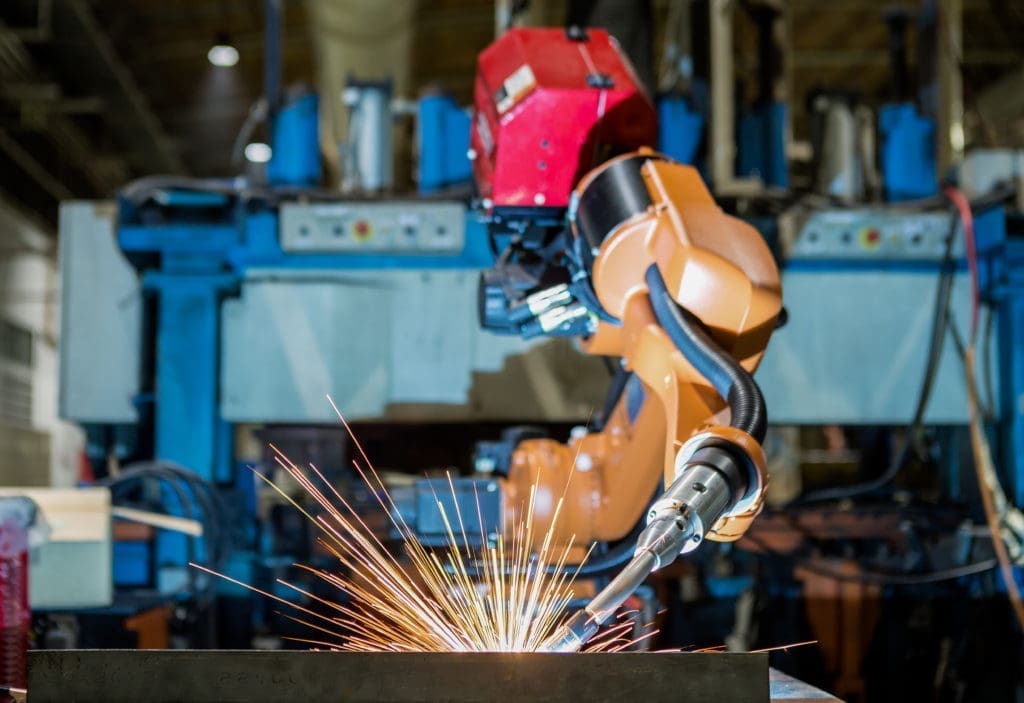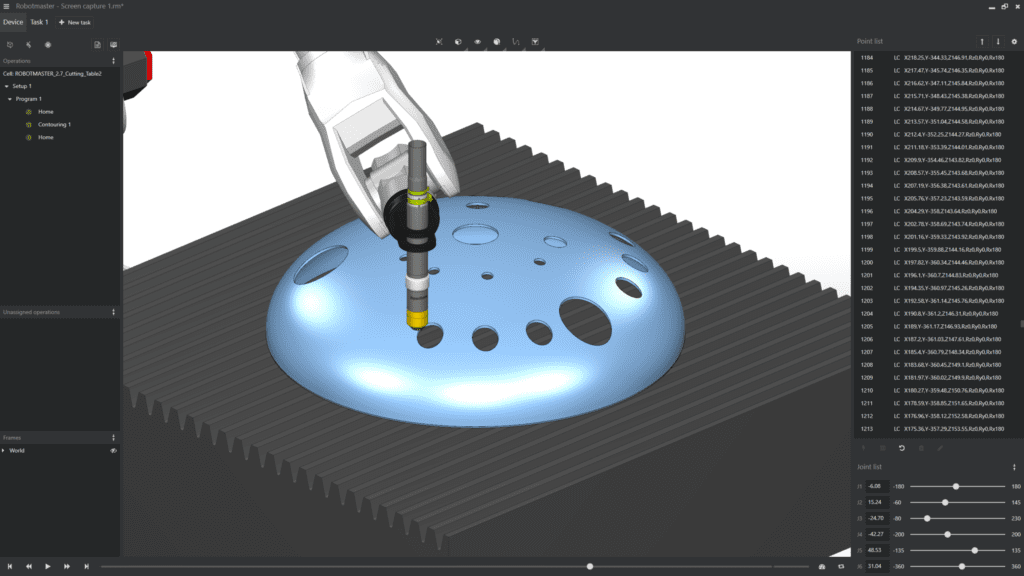 Interactive Simulation Environment
Robotmaster helps manufacturers use robots to produce higher quality products at lower cost, with the speed and flexibility needed to challenge competitors around the world.
Singularity, calibration, collisions, reach limitations, and motion granularity are uniquely complex to robotic systems and can make programming particularly cumbersome. Robotmaster's Interactive Simulation Environment (RISE) provides a unique tool for programming, visualizing and optimizing processes/events quickly and easily.
Optimization
Robotmaster gives rapid visualization of issues and opportunities to easily obtain optimal robot programs. Its full interactivity makes it the comprehensive tool to find the best solution, without point-by-point intervention, even through a narrow band of opportunity. Instead of the usual frustrating hit-and-miss approach, quickly create error-free programs, without possessing highly specialized robotic knowledge.
Workspace Analysis
Click-and-drag simplicity to solve robot reach and workpiece positioning issues with real-time visualization and validation – an essential tool for exploring work cell configuration and defining optimum positioning of the workpiece.
Transitions Manager
Robotmaster easily programs collision-free transitions that minimize cycle time between operations.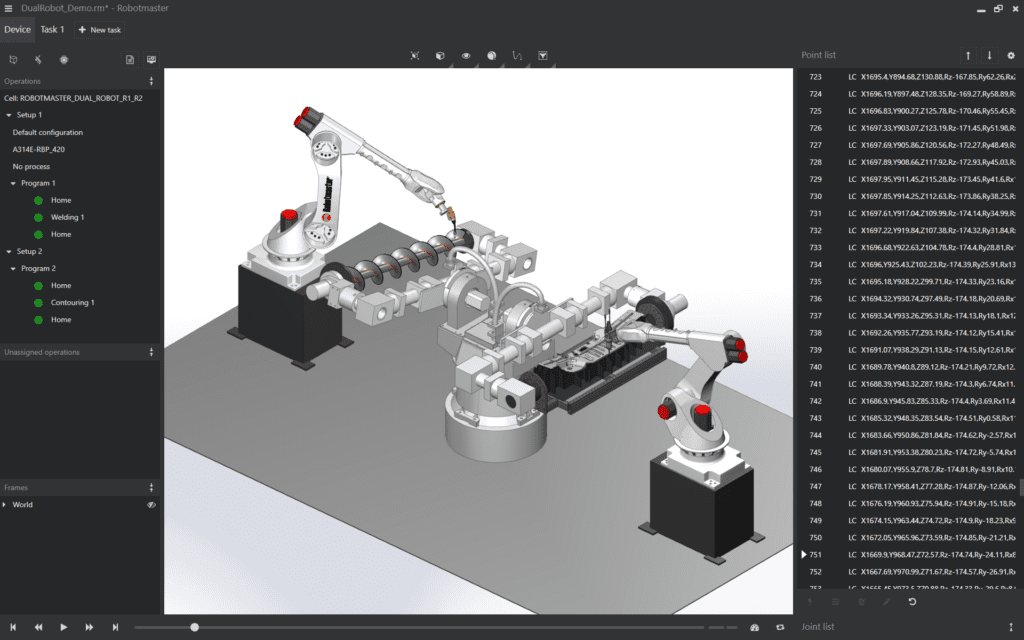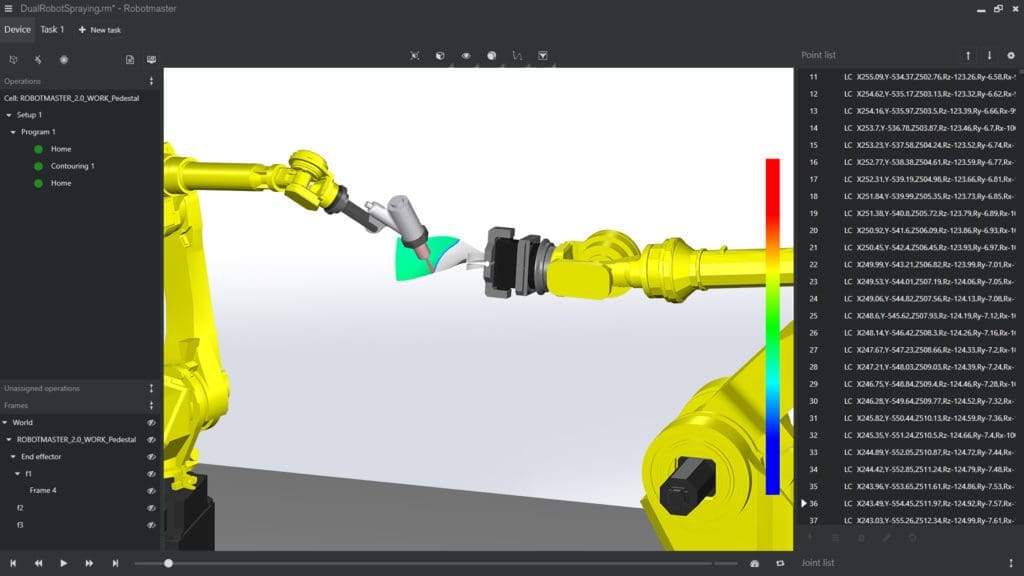 6-Axis Contouring
Powerful, integrated 6-axis contour programming empowers the process expert to create optimized programs without having to learn complex CAD/CAM and intricate robot simulation skills.
External axis management
With Robotmaster, the entire robotic cell including all external axes is managed as one integrated system - effortlessly control the motion of all axes, including rails and rotaries, to fully exploit and optimize processing of even the largest and most complex workpieces.
Custom process definition
Robotmaster speaks your process language - streamlined, application-specific user interfaces that allow the process expert to set and manage his optimal parameters.