NexGenSolutions named 2023 Top Service Delivery Partner by Autodesk for another year
March 9, 2023 – For the second year in a row, NexGen Solutions has been named the Top Service Delivery Partner in the Americas at the 2023 Autodesk Platinum Club Awards in Nashville, Tennessee. This award celebrates Autodesk channel partners and their efforts to provide high-quality service and support to Autodesk customers, and is measured by direct customer feedback. 
As an Autodesk Gold Partner and top Advanced Manufacturing-focused partner since 2012, NexGen has excelled at delivering high-value services on the manufacturing shop floor where expertise and quick turnarounds has a big impact on successful completion of new products.  In 2022, NexGen expanded its capabilities into many additional areas of manufacturing, resulting in its new name of NexGen Solutions.
With a specialized technical team of industry experts, NexGen Solutions provides extensive service and training offerings for the Autodesk Design and Manufacturing product portfolios.  Just a quick look through the online training calendar gives a view into the areas NexGen can help.  Stan Akers, NexGen Applications Manager, commented "The team continues to mature and add new capabilities, where each and every member takes pride in their work and is continuously learning to provide customers with value and expertise."
"We are beyond honored to receive this award from Autodesk and to be recognized for our commitment to providing excellent service and support to our customers," said Matt Salentine, President of NexGen Solutions. "Our team is dedicated to delivering exceptional customer experiences no matter what challenges arise. This award is a testament to that commitment."
Visit NexGenSolutions.com and explore all the training, consulting, and support services NexGen Solutions provides.  The skyrocketing number of companies adopting Fusion 360 has led to NexGen's Fusion team doubling our efforts each year. Phil Brown, Fusion Manager, suggests reaching out to expand your skills, "Our team has a lot of industry experience, and while we can surely help you with Fusion 360, we are also likely to have additional suggestions to improve your business."

NexGen Solutions has offered best-in-class training, consulting, and support for the leading CAD/CAM software since 2008. With a team that started on the manufacturing floor, NexGen Solutions is here to help you with all of your Design & Manufacturing needs. Our professionals provide years of experience and expertise with Autodesk solutions to assist you with a wide range of services to advance your business goals.  Autodesk has recognized NexGen Solutions to be its top Manufacturing focused CAM partner for 6 of the last 7 years. For more information, visit www.NexGenSolutions.com.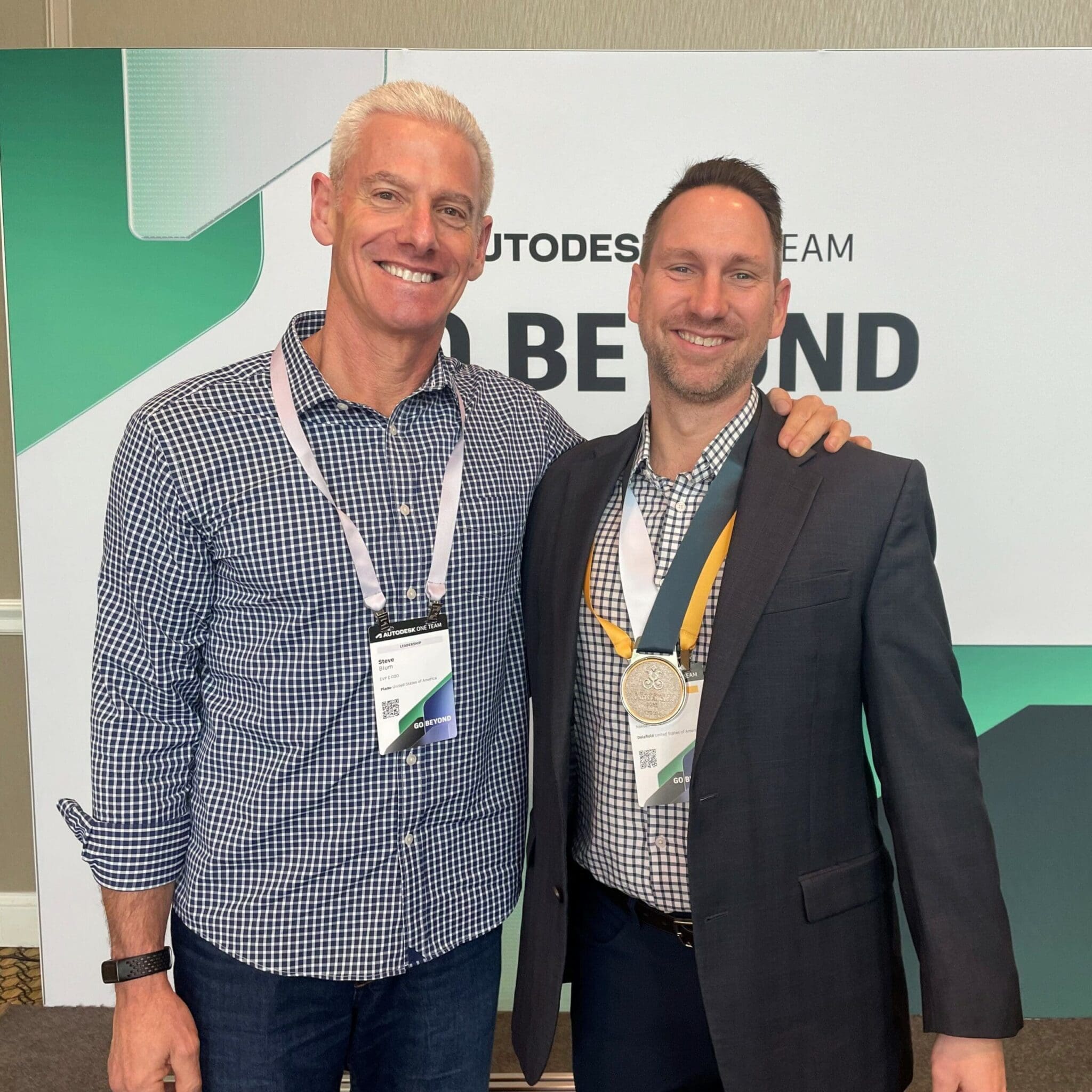 Steve Blum, EVP & COO of Autodesk and Matt Salentine, President of NexGenSolutions celebrate the award in Nashville, Tennesse.