Cloud PDM and PLM to easily connect your data, people, and processes
Upchain is cloud-based product data management and product lifecycle management software all in one. Configurable, out of the box workflows control your processes to keep projects moving, while integrations keep teams working in the CAD and business tools they already know.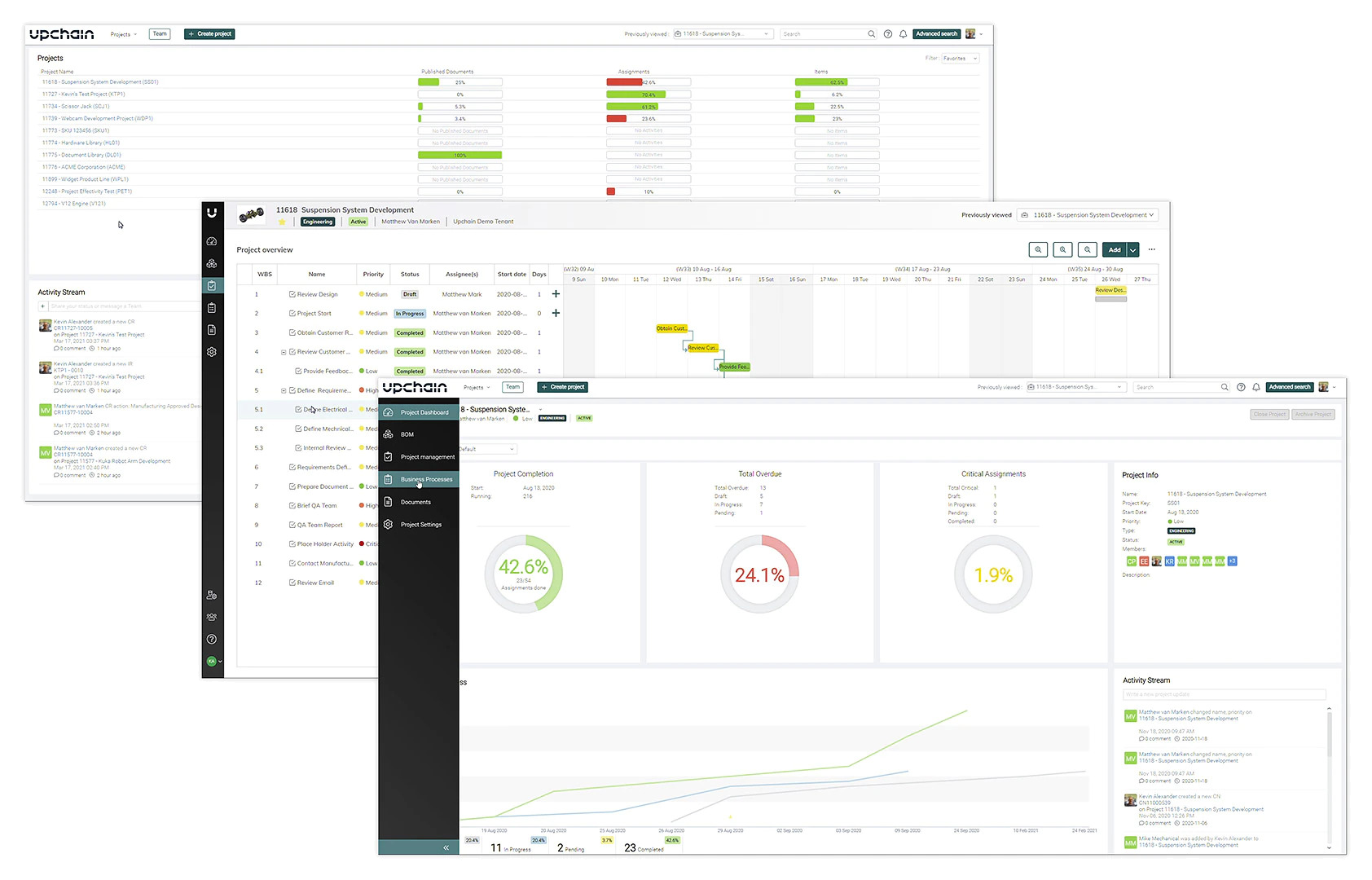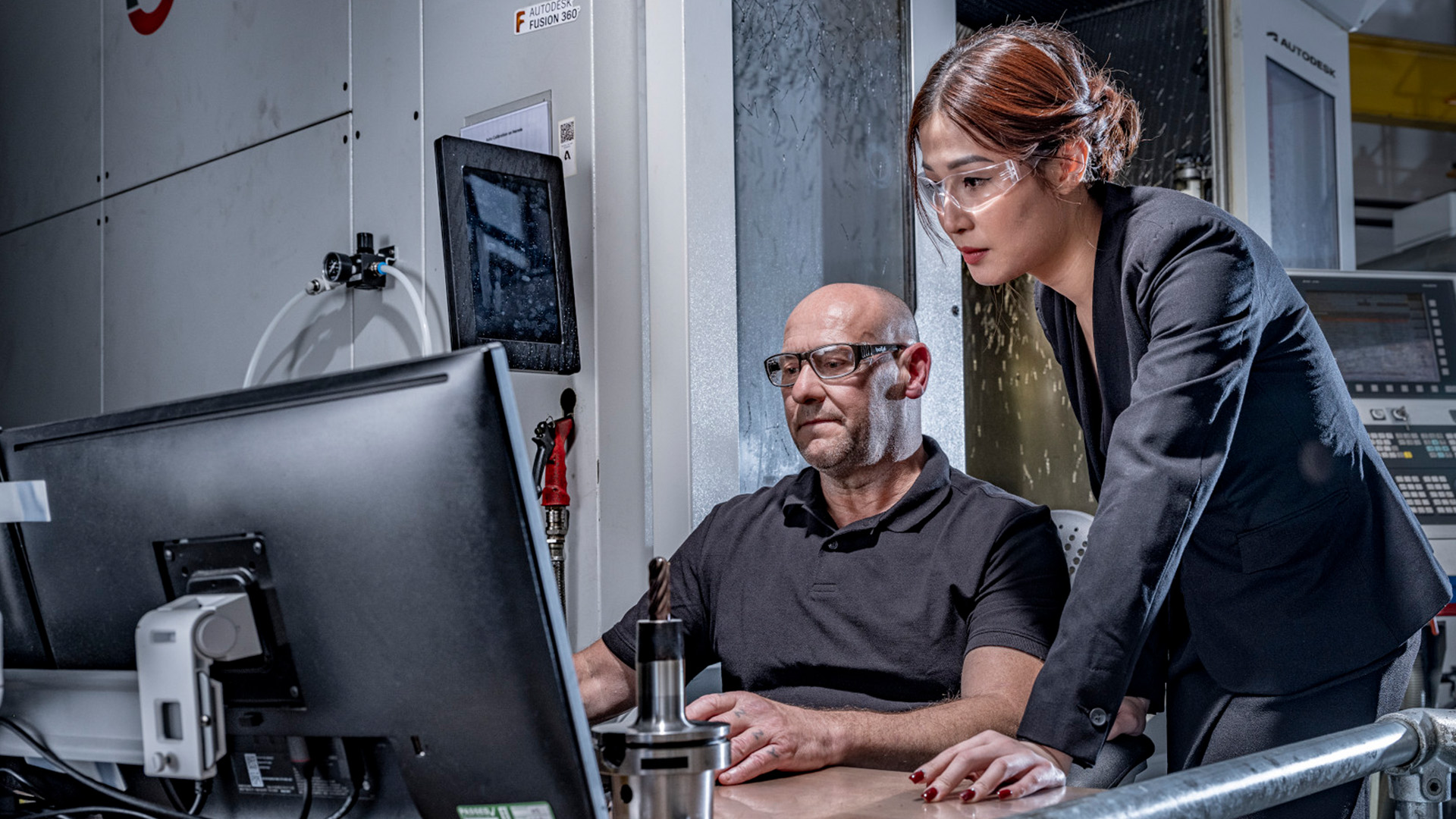 Collaborate from wherever you are in real time
Instant-on PDM and PLM that adapts to your needs
Upchain software:
Integrates with the CAD tools and business systems you already know and use
Connects your product development process from concept to production
Removes collaboration barriers and increases efficiency and resiliency
Unlock rich 3D data for non-CAD users with Upchain
Extend data beyond your enterprise to suppliers, customers, and partners
Give stakeholders access to real-time data and contextual understanding without bothering engineers
Gather feedback easily via markup and comments without assigning CAD licenses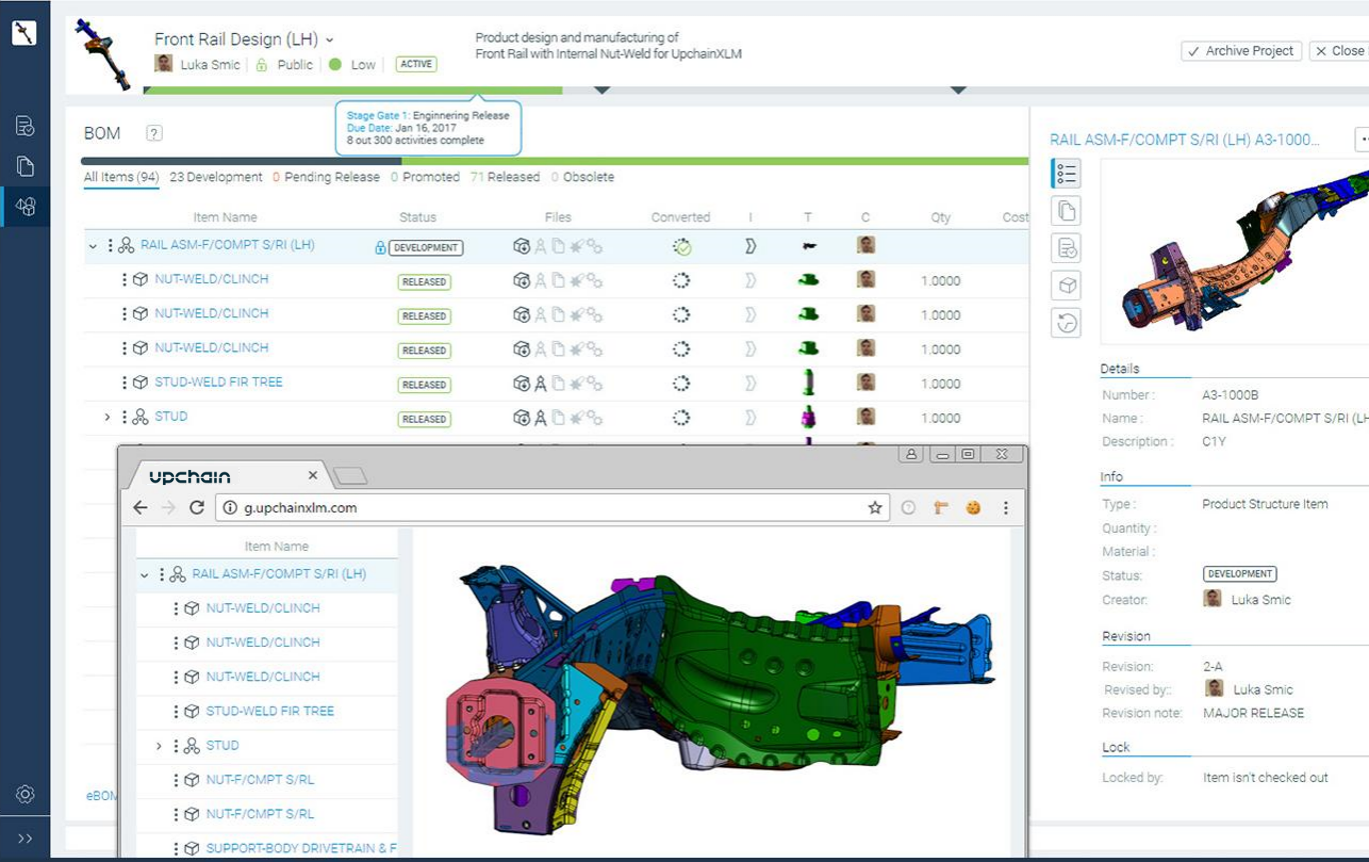 Access CAD data without a CAD license
Which Upchain product is right for you?
Fusion 360 Manage with Upchain Enterprise
For organizations with enterprise capability needs. All the features of professional with the added bonus of a sandbox environment, third-party users, single sign-on, and expanded cloud storage.
Fusion 360 Manage with Upchain Professional
For the power users and design engineers. Integrate your CAD tools with PDM. Create and manage BOMs, workflows, workspaces, templates, and engineering changes.
Fusion 360 Manage with Upchain Standard
For the extended engineering and non-engineering teams. Harness the full capabilities of PLM. Define and manage processes, workflows, engineering changes, workspaces, and templates.
Fusion 360 Manage with Upchain Participant
For management, project stakeholders, data consumers, and ticket-raisers. View documents, create and run reports, participate in workflows, and view dashboards.