What is Prodsmart?
Prodsmart is production management and production floor tracking software. 
Schedule and manage teams, machines, and materials.
Get real-time production visibility powered by devices on the shop floor. Track and analyze your entire production flow. 
Track maintenance operations and easily plan future actions with fully integrated maintenance management.

Track everything from order to shipping
Get all your orders on one place. Track and record all relevant data and stay updated about the status of all your workflows.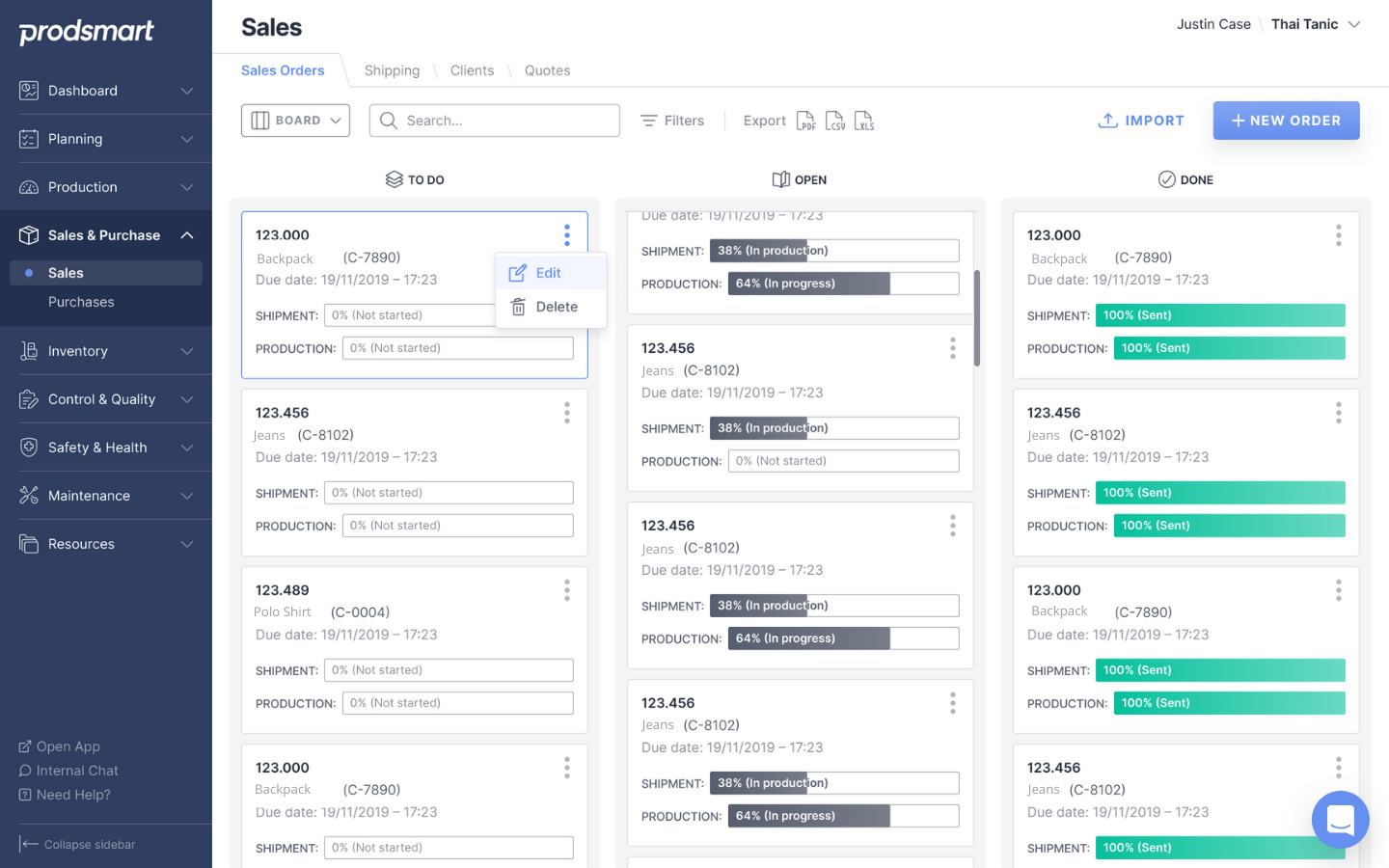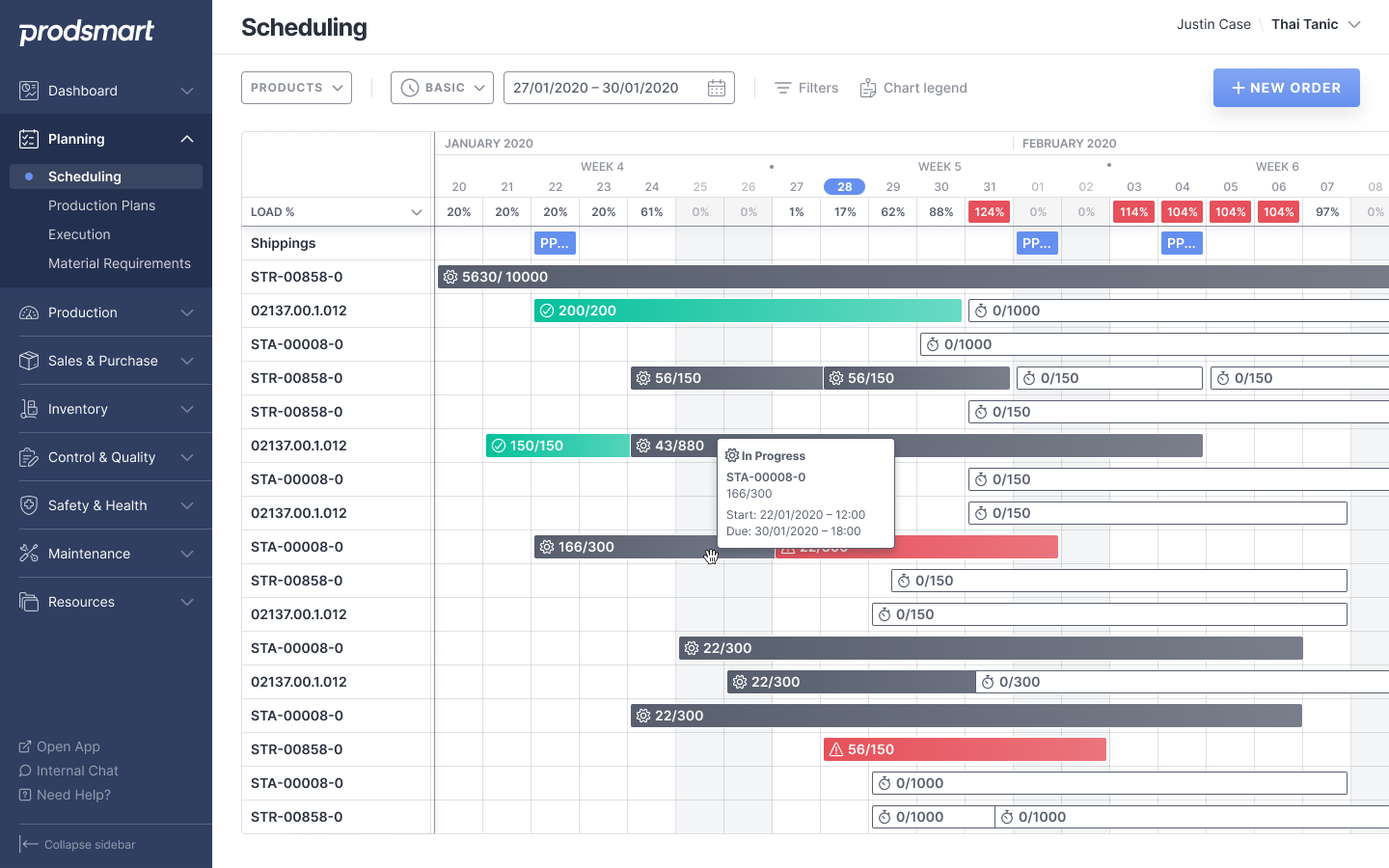 Schedule and Manage your Production
Schedule and plan your teams, machines and materials, for full capacity utilization of all your resources.
Real-time production visibility
Our production tracking dashboards and reports are fed by real-time information collected from the shop-floor through mobile devices. This enables you to track and analyze your entire production flow - orders, workers, materials, machines, maintenance, waste, time, costs - in real-time.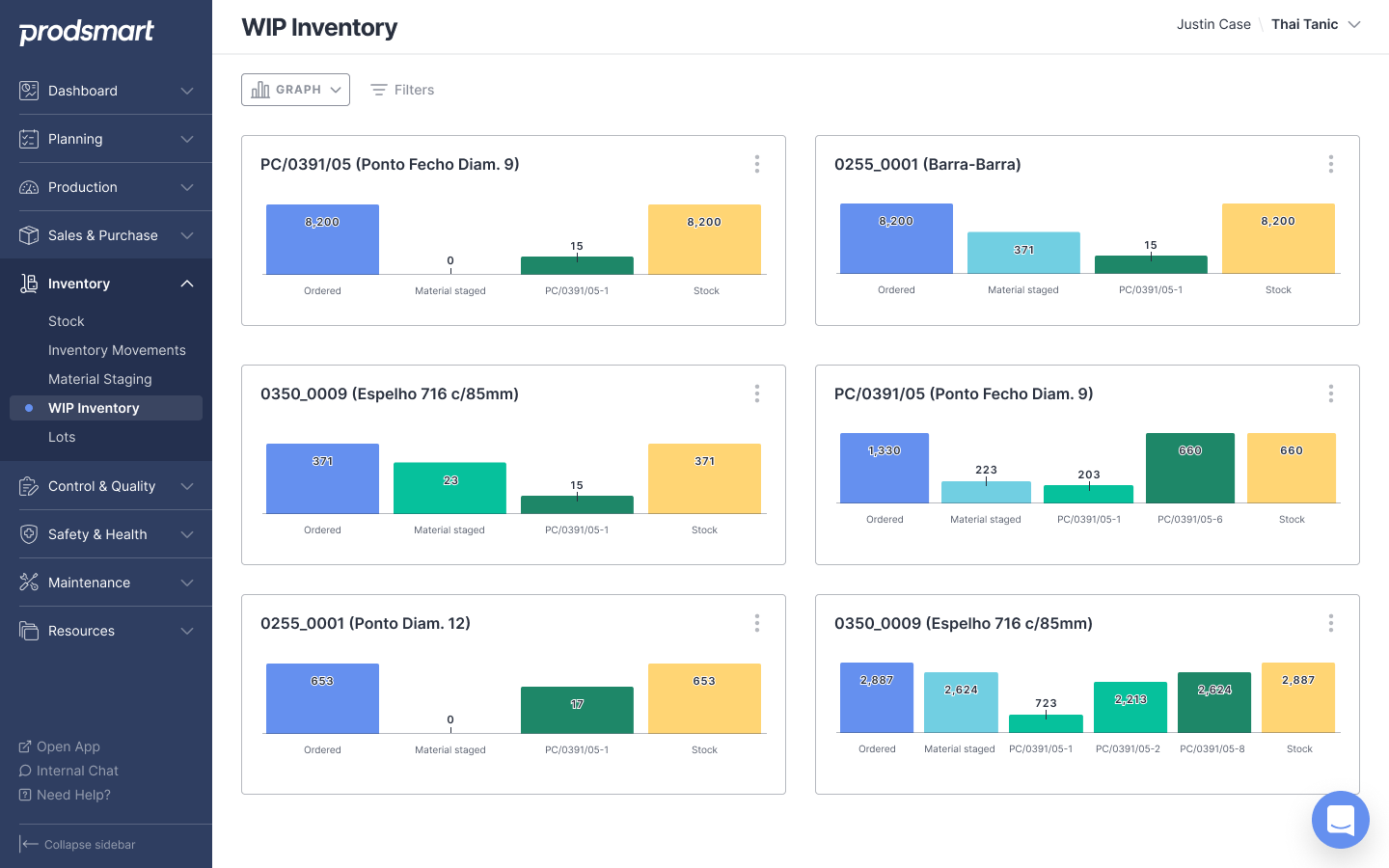 Keep Track of your Inventory and Warehouse Status
Detailed information about your warehouse and inventory updated in real-time for a better management of space and a faster fulfillment of your orders.