Design, Simulate, and Optimize Your Factory Layout Directly in AutoCAD
Quickly build a spatially accurate layout and process simulation model simultaneously all within AutoCAD, using Factory Design Assets and the ProModel AutoCAD Add-in. Simulate the scaled model directly in AutoCAD with the click of a button. View results in the Output Viewer and easily make, test, and validate layout and process changes in AutoCAD. Finalize the model, then view it in 3D with Inventor® and ProModel 3D Animator.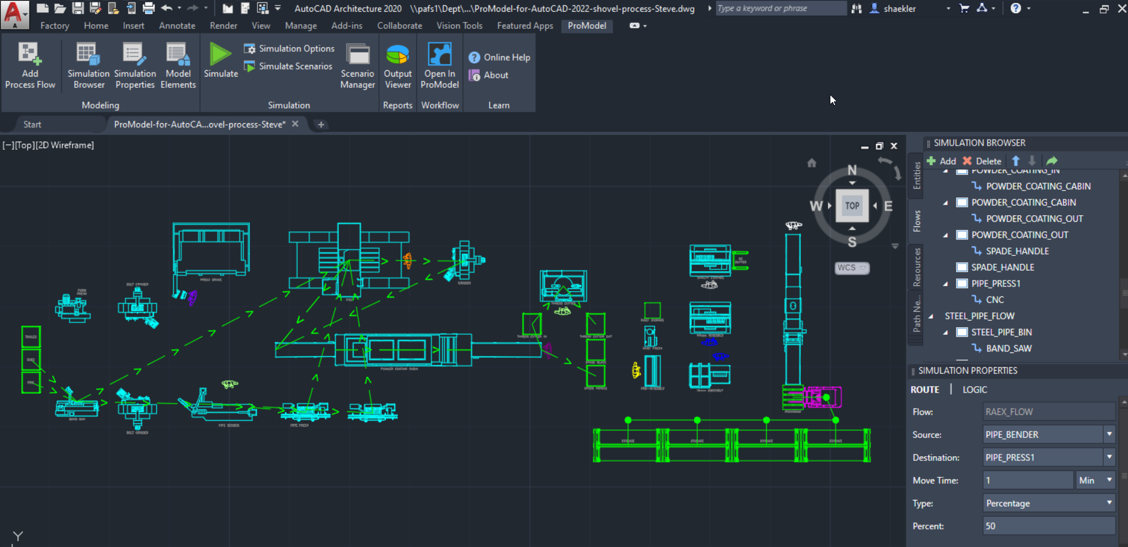 1.
Create an AutoCAD layout using Factory Assets. Then build the process model using flows and other features from the ProModel Ribbon on the AutoCAD menu.
2.
Press "Simulate" and watch your model run with animation in AutoCAD.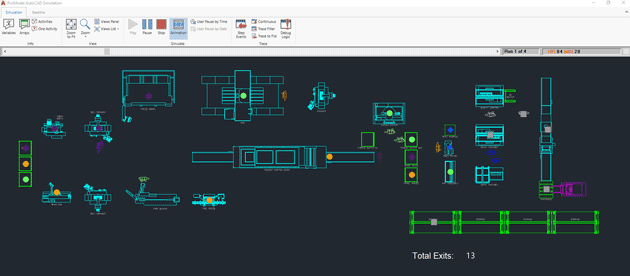 3.
View dynamic model output metrics and run "What-If" scenarios. Compare and contrast your "What-If" scenarios in automatically generated reports that display the KPI's that define an optimized system.
4.
From the process optimization, make any required changes in AutoCAD, then simulate again to confirm the improved results.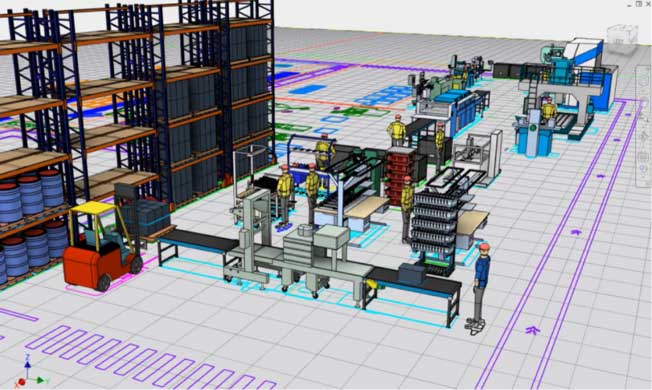 5.
Open the optimized model in Inventor for a 3D model.
6.
Run a 3D animation in ProModel's 3D Animator.