Build to Order / Configure to Order Solutions
iLogic paves the way for rules-driven design that allows you to create full-scale build-to-order/configure-to-order solutions for the products you design and manufacture.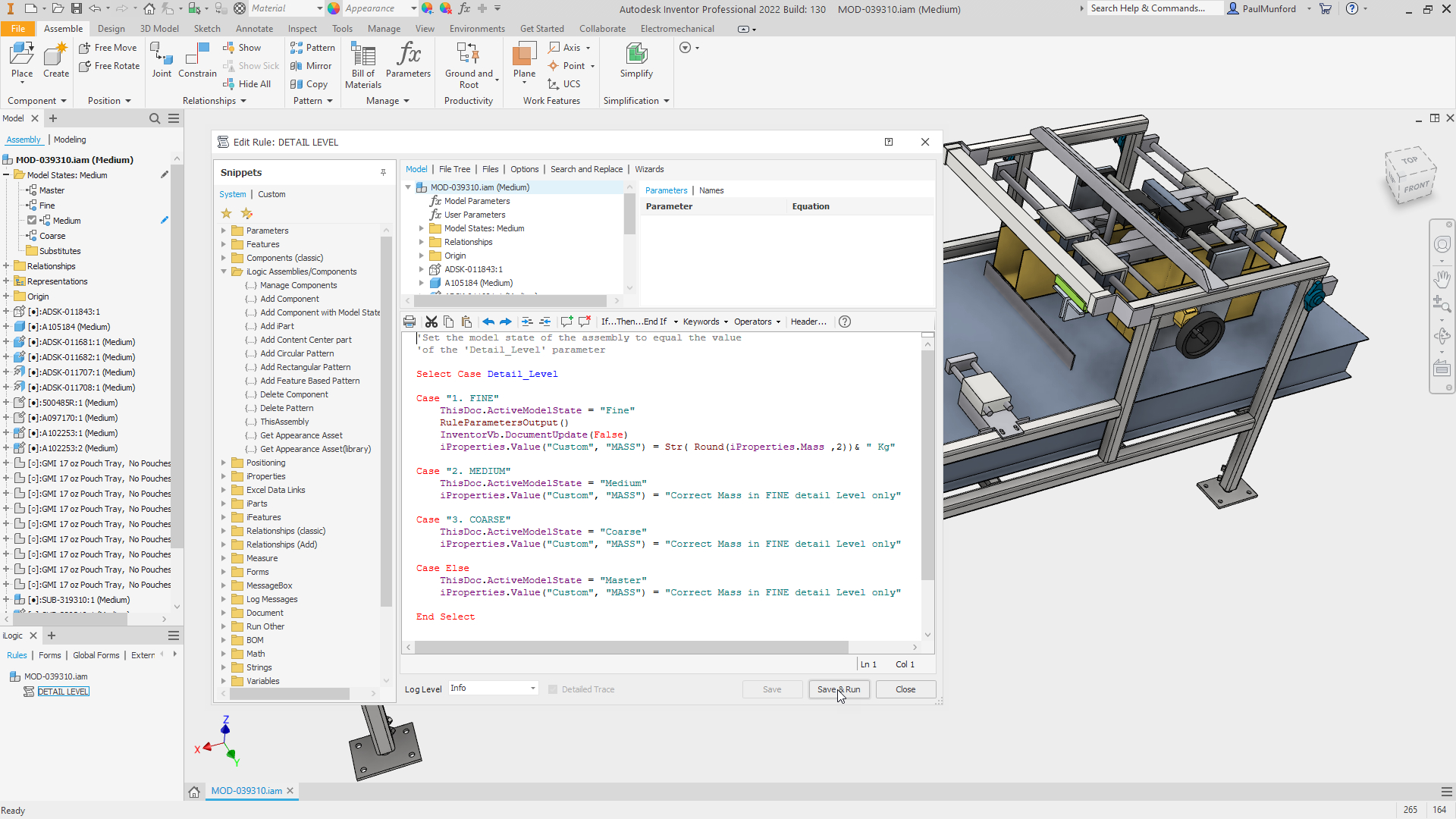 Autodesk iLogic is included in the following Autodesk products:
Autodesk® Inventor™
Autodesk Inventor Professional
Autodesk Product Design & Manufacturing Collection
Autodesk Inventor iLogic Training Classes
Autodesk Inventor iLogic Essentials
Description: Students will learn how to use the iLogic functionality that exists in Autodesk Inventor to automate designs. iLogic functionality furthers the use of parameters in a model by adding an additional layer of intelligence. By setting criteria in the form of established rules, you learn how to capture design intent, enabling you to automate the design workflow to meet various design scenarios in part, assembly, and drawing files.
Type: Web/Remote
Pre-Requisites: None
Course Length: 2 days*
*Day is defined as 6 hours of training, however class length varies based on student progress.