There are many important factors to consider when choosing the right data management tool for your organization. It's hard to know where to start. Join us as we dig into the specific considerations you should take into account and which Autodesk product is the best fit for your needs.
January 10, 2022 | 10:00 AM CST
Upchain is cloud-native and bridges gaps in data and process management
Upchain is cloud-based product data management and product lifecycle management software all in one. Configurable, out of the box workflows control your processes to keep projects moving, while integrations keep teams working in the CAD and business tools they already know.
Integrates with the CAD tools and business systems you already know and use
Connects your product development process from concept to production
Removes collaboration barriers and increases efficiency and resiliency
Extend data beyond your enterprise to suppliers, customers, and partners.
Give stakeholders access to real-time data and contextual understanding without bothering engineers.
Gather feedback easily via markup and comments without assigning CAD licenses.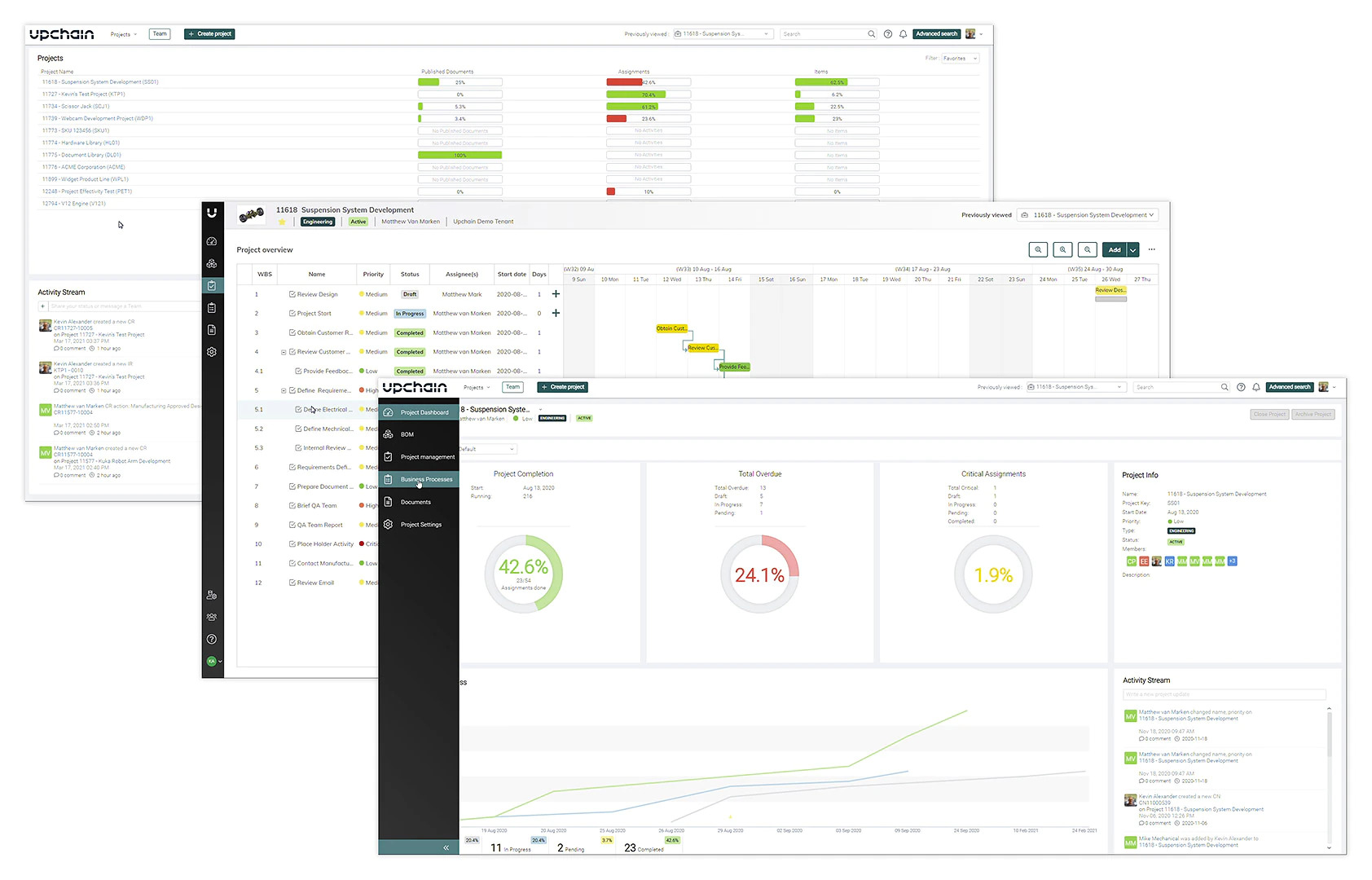 Improve collaboration and speed up product development with Vault
Autodesk Vault manages design data and engineering processes in a central location helping your organization save time, avoid costly mistakes, and more efficiently revise and release designs.
Automate design and engineering processes.
Control what people can access and edit.
Track revisions and design history.
Collaborate with external stakeholders.
Scale to multiple sites and your business needs.
Automate release and change processes.
Speed up remote design reviews.