Free eBook
Get your digital download today.
WHY DIGITIZE THE BOM TRANSFER?
Entering manually a BOM into the ERP not only can be time consuming and tedious but it can lead to errors, causing delays in production, in the delivery dates and leading to financial costs.
Digitizing the BOM transfer helps increase design productivity and process Quality!
Do you want to learn more about the topic?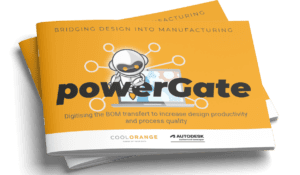 Yes, I'd Like to learn more about the topic!
Why digitize the BOM transfer

What leads small and large companies to  implement Vault to ERP integrations

Be part of the Community

Thousands of users worldwide benefit from our solution today
Where to start from?

Find out the solution that helps you connect Autodesk Vault to any ERP

Technical requirements

What you need to get started.
Let's see this in action

Step by step instructions in how to connect your Vault to the ERP system

Pricing Structure

What is the investment required to implement the solution