Take a Peek at Our Monthly Newsletter...
NexGenSolutions named 2023 Top Service Delivary Partner by Autodesk for another year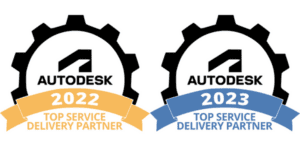 March 9, 2023 – For the second year in a row, NexGen Solutions has been named the Top Service Delivery Partner in the Americas at the 2023 Autodesk Platinum Club Awards in Nashville, Tennessee. This award celebrates Autodesk channel partners and their efforts to provide high-quality service and support to Autodesk customers, and is measured by direct customer feedback. 
Training Spotlight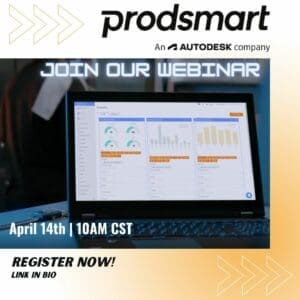 Prodsmart Webinar
April 14 | 10am CST
Prodsmart gives you the power to manage every aspect of your production floor. You can use it to get insights into your production flow, identify where waste occurs, predict maintenance, and keep on top of employee performance. Start the future of production management today with Prodsmart!
Registration Closed
Autodesk News
Whats New in AutoCAD 2024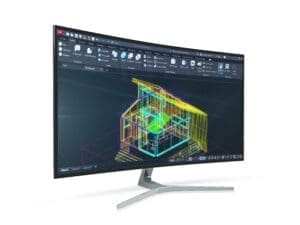 Some of the new features
Markup Import and Markup Assist:
Rapidly send and incorporate design feedback. Import feedback from printed paper via mobile or PDFs and add changes to your drawings automatically. AutoCAD uses machine learning to detect and execute certain instructions in markup text including "MOVE," "COPY," or "DELETE" commands.
Smart Blocks: Placement
Automatically place blocks in your drawing in the right position and scale based on where you've inserted the same ones thus far in your DWG file, reducing the number of clicks required and saving you time in the process.
Customer Success Story
Autodesk Moldflow | Partnership you can count on
Customer Challenge:

3-Dimensional Services Group provides rapid manufacturing services that allow us to engineer and build functional prototype parts as well as low-to-medium volume production parts up to 70% faster than industry standards. Moldflow provides us with precise calculations to reduce prototype mold costs, avoids rework and ensures final product quality. NexGenCAM has partnered with us to provide Autodesk PowerShape, Autodesk PowerMill & Autodesk FeatureCAM software that empowers our craftspeople with the latest best practices. Their services are the best in the industry.

Project Goals:

We needed a fast holistic solution to upgrade Autodesk Moldflow to work on our platform. The newest version of Autodesk Moldflow allows us to... Read More