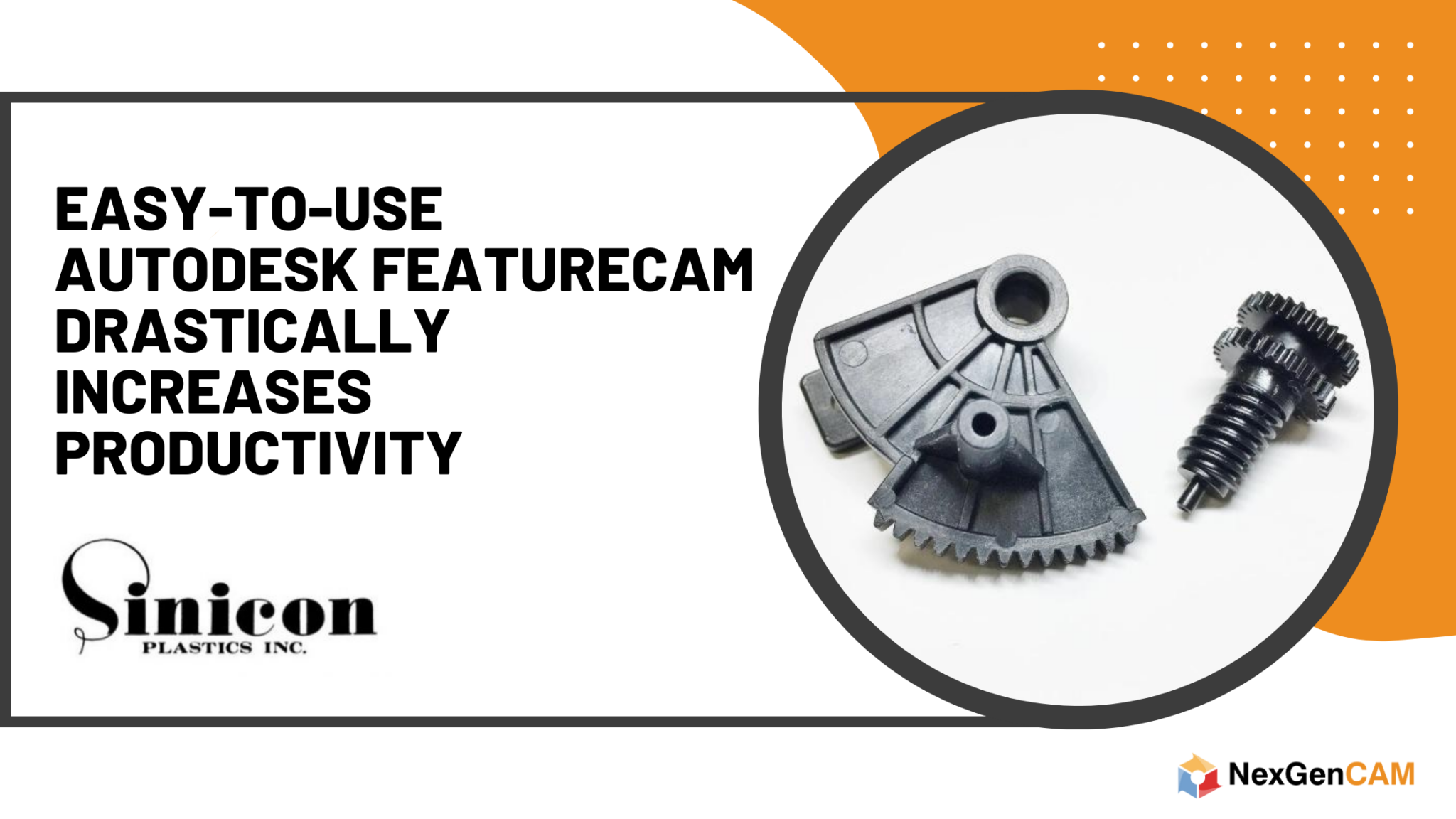 Customer Challenge
Sinicon Plastics was founded by a man named Tony Sinico. A child of the Great Depression and first generation Italian-American.
In 1989, our current owner, David Allen, purchased Sinicon from Tony and his son. When David bought the company there were seven employees and eight machines located in an old, 5,000 sq ft textile mill. Since then the company has evolved into a leading manufacturer of highly technical plastic and silicone parts.
Sinicon Plastics is a 3-division entity highly focused on custom molding and general machining. Our work demonstrates our ability to skillfully produce parts with technical dimensions and extremely tight tolerances. Since our founding in 1968, Silicon Plastics has become an industry leader in supplying precision plastic and silicone products to the Aerospace, Railroad, Automotive, and Paper industries. Being a long-time user of Autodesk software we have successfully leveraged Autodesk FeatureCAM throughout our large team of CNC machinists.
Project Goals
As Sinicon Plastics grew more and more machines were added to our shop. Being able to effectively and efficiently run these machines to produce accurate parts became our highest priority. By leveraging our Autodesk partners at NexGenCAM we were able to have custom Autodesk FeatureCAM post processors built to run our SME 2500 and SME 3500 Turn-Mill Lathes as well as our Quaser uv500 5-Axis machine. The technical team at NexGenCAM helped perfect the post processors to fit our specific needs.
Solution
The Autodesk FeatureCAM Post Processors created by NexGenCAM were delivered quickly. Any questions we had or tweaks we needed to make were responded to and delivered within hours. We now can, without extremely long setup times, produce countless parts on our SME 2500, SME 3500 Turn-Mill Lathes and Quaser uv500 5-Axis machines. Between the experience of our team and the simplicity of use that Autodesk FeatureCAM offers we can quickly manipulate toolpaths if changes need to be made.
Business Outcome
Our goal to produce parts in an efficient, accurate, and cost-effective way has become highly streamlined with the use of Autodesk FeatureCAM and NexGenCAMs technical support. The reduction of setup time alone has helped us maintain our industry-leading position.
Conclusion
NexGenCAM's guidance coupled with the easy-to-use Autodesk FeatureCAM has drastically increased our productivity at Sinicon Plastics. Autodesk's FeatureCAM and NexGenCAM will help us continue to propel our business forward.
---
Project Summary
Delivery Date
2022-08-16
Project Duration
2 days
Autodesk Solutions
Fusion 360 with FeatureCAM
Services Provided
Process Automation
Manufacturing
CAM Programming
Design for Manufacturing
Manufacturing
Software Development & Customization
Installation