BE READY FOR WHATEVER PROJECT COMES YOUR WAY
With NexGenCAM's comprehensive feature-based CAM solution, you'll have all
the capabilities you need for success with an affordable subscription investment.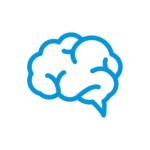 EXPERT LEVEL
SOLUTIONS
Best-in-Class Software
and Support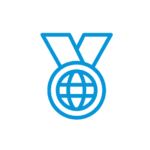 BEST IN THE
MARKET
2020 Top Autodesk
CAM partner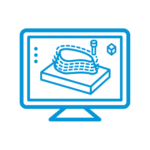 EASY TO USE
Intuitive software,
built for CNC
machines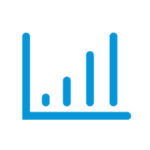 FASTEST ROI
Increased machine
up-time & shorter
time-to-market
Save time and run jobs faster
Your Team Needs Expert Tools in Order to Produce Expert Results
We began NexGenCAM after years of battling the same production and programming problems you face every day. Over the last decade, we've helped hundreds of customers just like you improve their run times with easy to use, expert-level solutions.
"NexGenCAM and Autodesk were very helpful and prompt. Their training and customer support on difficult applications and management of our software was invaluable. I would highly recommend them for your company's software needs."

- Joe G.
Keep costs low & do it all in one platform
From high-efficiency roughing with Adaptive Clearing to simplified control of multi-axis machines with Tool Orientation, Fusion 360 makes it easy to program your CNC machine, fast. Manufacture with 2.5, 3, 4, and 5-axis milling, probing, turning, mill-turning, and profiling operations paired with a powerful post engine all included alongside professional design tools.
Robust, machine-specific, proven, user-customizable post processors within 2 - 7 business days following a signed quote.
Designed to assist Fusion users in learning the user interface, how to create a job for containing different toolpath strategies, defining work coordinate systems, tool libraries, stock simulation, setup sheets, and posting g-code.
Work with the #1 CAM team in the Americas where everyone on the technical team has extensive experience with CNC machines and multiple CAM softwares. Recognized by Autodesk as #1, four of the last five years
Fusion 360 unifies design, engineering, electronics, and manufacturing into a single software platform.
Fusion can do a little bit of everything
Produce effective and efficient machining operations without wasting motion using Fusion 360 CAM.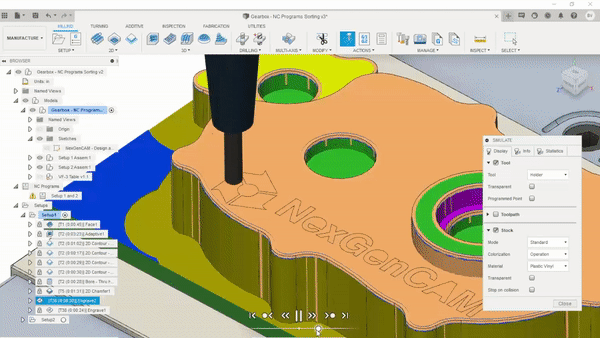 Etching
Quickly etch into parts part numbers, names and tags.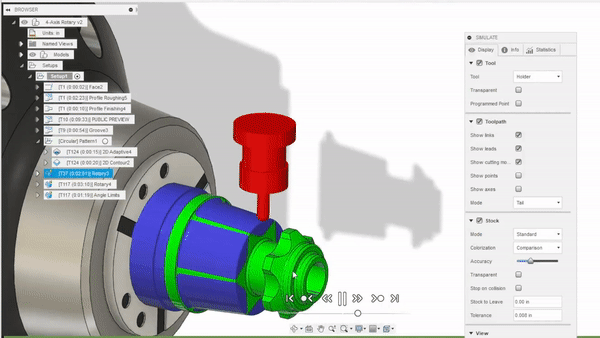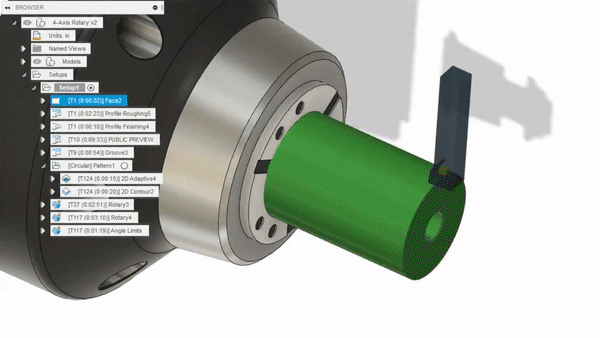 TURNING
Create concentric milled features and overcome the limits of Y-axis travel by utilizing C-axis polar interpolation. Machine wrapped features around the OD of the part with cylindrical machining.
PURCHASE SOFTWARE

And any training, posts, consulting, or support you need.

SETUP YOUR SHOP

Download software, customize to your machines, and test to ensure edit free processes.

COMPLETE TRAINING

Customized support as well as over 50 CAM courses online. Get the professional support you need.

FIRST PROJECT

Quickly complete your first part, lean on NexGenCAM to ensure success.
A TEAM OF EXPERTS THAT "GET IT"
You don't have to worry about lost time switching to new software. Our best-in-class team will have you up and running quickly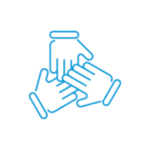 Leadership has over 80 years of combined experience in production shop and manufacturing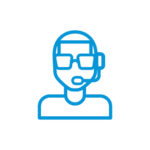 All support staff have a background in running CNC machines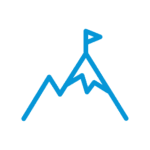 Top AutoDesk CAM partner 5 of the last 6 years
The team at NexGenCAM are fantastic to work with. They made us a brand new post for a
Mill/turn machine, and when we needed customization on a post, Bruno was fast and his
service was top notch.

- Jeff W
WHAT'S AVAILABLE IN FUSION 360
An example of what 's included in your software with NexGenCAM
GET THE MOST FROM YOUR CAD SOFTWARE
Find the training you're looking for
Online and over the phone support
We tailor to posts and CNC needs