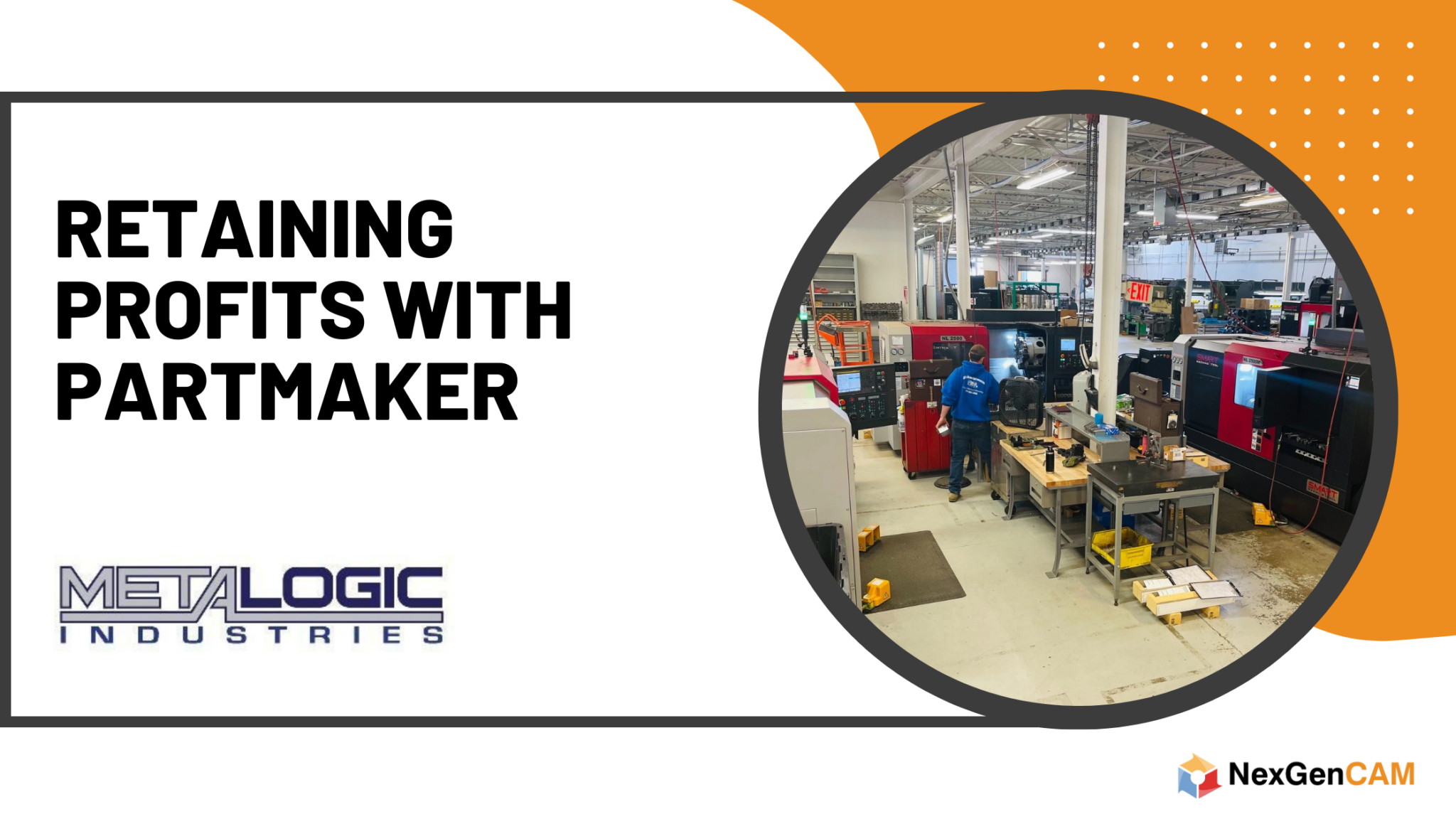 Customer Challenge
We here at Metalogic are Industry-leaders in power generation manufacturing. We leverage our highly skilled team and necessary software systems to machine, fabricate, and engineer quality products for a wide range of industries. These include power generation as well as medical, aerospace, automotive, semiconductor, industrial, and consumer industries. We first turned to Autodesk's PartMaker and Autodesk Solution Provider NexGenCAM in an effort to win customer bids as well as lessen the amount of work we were subcontracting out.
Project Goals
We wanted to become more competitive in small and complex products. This was an area in which our customers were needing support and we wanted to provide them with a more complete solution as a supplier. We needed a system that could help us increase productivity while not losing the quality we are known for.
Solution
We began searching and confirmed that integrating Autodesk's PartMaker into our production process would immensely help our throughput as well as our overall ability to meet our customer's needs. We no longer have to rely on time-consuming hand-editing code generated in MasterCAM to produce complex parts. The intuitive interface makes working on complex components much smoother when working from multiple planes and orientations. We partnered with NexGenCAM to help with the integration and continued education in PartMaker.
Business Outcome
By adding PartMaker to our process we are successfully able to produce, in a very efficient way, both difficult and small parts with tight tolerances. We also have been able to produce our legacy parts on Swiss machines all while going after new work. We no longer are needing to pay high-dollar subcontractors to produce Swiss parts for us and are now able to quote them and retain that profit.
Conclusion
With Autodesk's PartMaker we now have new opportunities to retain and increase profit by making parts, better, faster, and for more diverse industries.
Project Summary
Delivery Date
2022-07-21
Project Duration
3 days
Autodesk Solutions
Services Provided
CAM Programming
Post Processor
Installation
Training