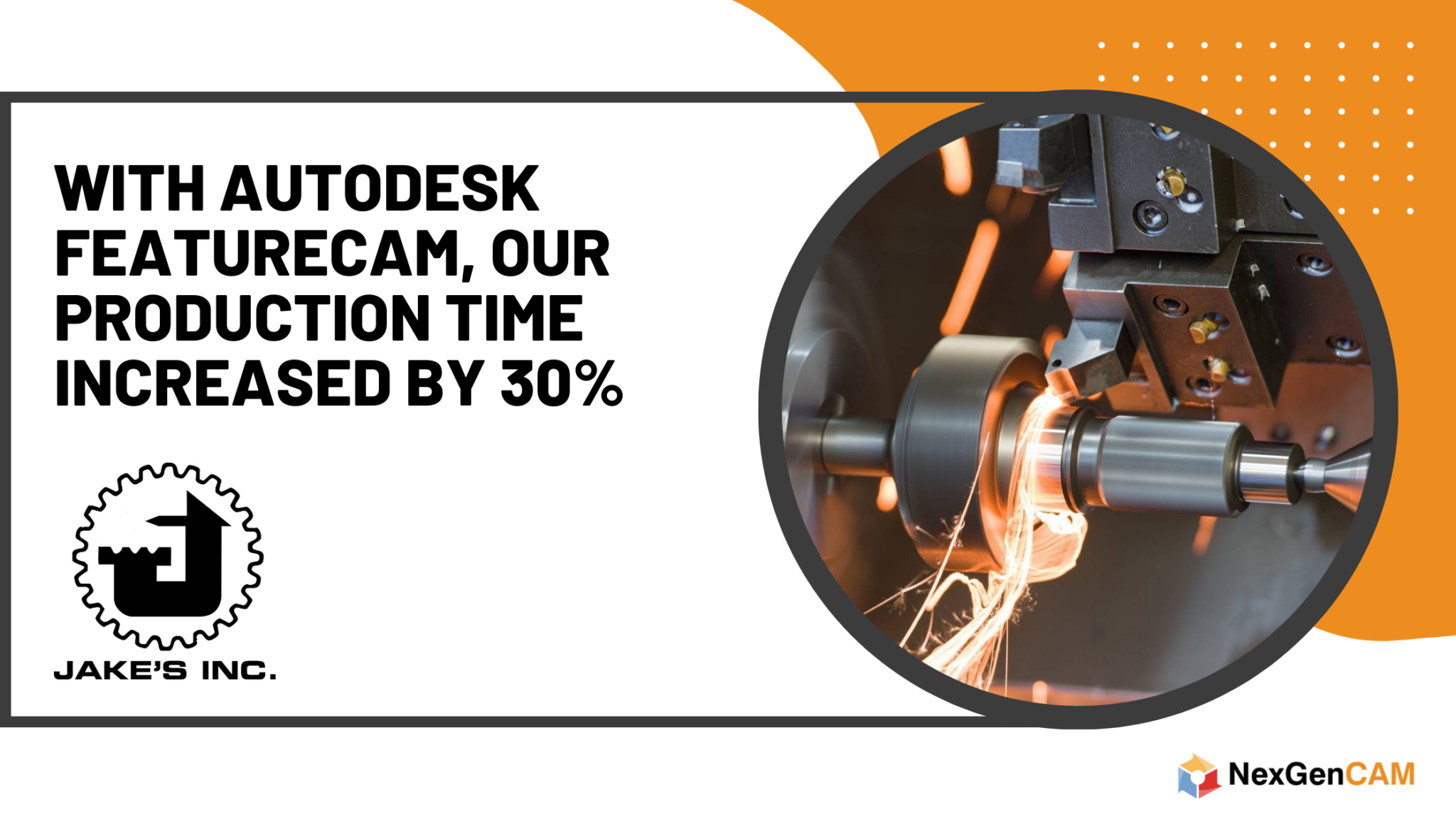 Customer Challenge
Founded in the early 80's, Jakes Inc. specialized in machine rebuilding and die making. Our company quickly branched out to full-scale machining and fabrication, specializing in medium to large fabrications up to 25 tons. We are still family owned and operated and the quality of our machined and fabricated products is our highest priority. Our success is a direct reflection of our products which we take a lot of pride in. We have been an Autodesk product user for years having Autodesk AutoCAD as our primary programming/CAD software starting in the 80s all the way to 2003.
Project Goals
After switching to a non-Autodesk product in the early 2000s we quickly realized that we needed a better system and chose to switch to Autodesk FeatureCAM. Due to our machining scope being highly complex and the software user-friendly interface, Autodesk FeatureCAM was a perfect fit. Our main goal by making this switch was to increase efficiency while reducing costs. We also partnered with NexGenCAM to ensure we had great software support when needed.
Solution
Having primarily used Autodesk FeatureCAM for the last 12+ years we realize that it would be impossible to succeed or grow in our industry without programming software like Autodesk FeatureCAM. Other CAM systems we have tried using in the past are far less user-friendly. They were also unable to compare to the huge online information catalog and Autodesk community offered with Autodesk FeatureCAM. Regardless of if you are turning or milling, Autodesk FeatureCAM is designed to get jobs done quickly and it delivers through feature recognition which saves us HOURS of programming time. Autodesk FeatureCAM saves us anywhere from $500 – $800 per week in programming shop rates.
Business Outcome
Autodesk's FeatureCAM has allowed us to keep costs down while increasing our production time. In the past 12 years, we have never run into a single instance where the software was incapable of helping us succeed. Compared to our old system we have been able to increase our production time by 30% with Autodesk FeatureCAM.
Conclusion
Autodesk's FeatureCAM has allowed us to keep costs down while increasing our production time by 30%. This saves us hundreds in shop rates per week.
---
Project Summary
Delivery Date
2022-07-13
Project Duration
3 days
Autodesk Solutions
Services Provided
Implementation
CAM Programming
Installation
Configuration & Deployment
System & Software Maintenance
System Integration
Updates & Upgrades
Virtualization
Training