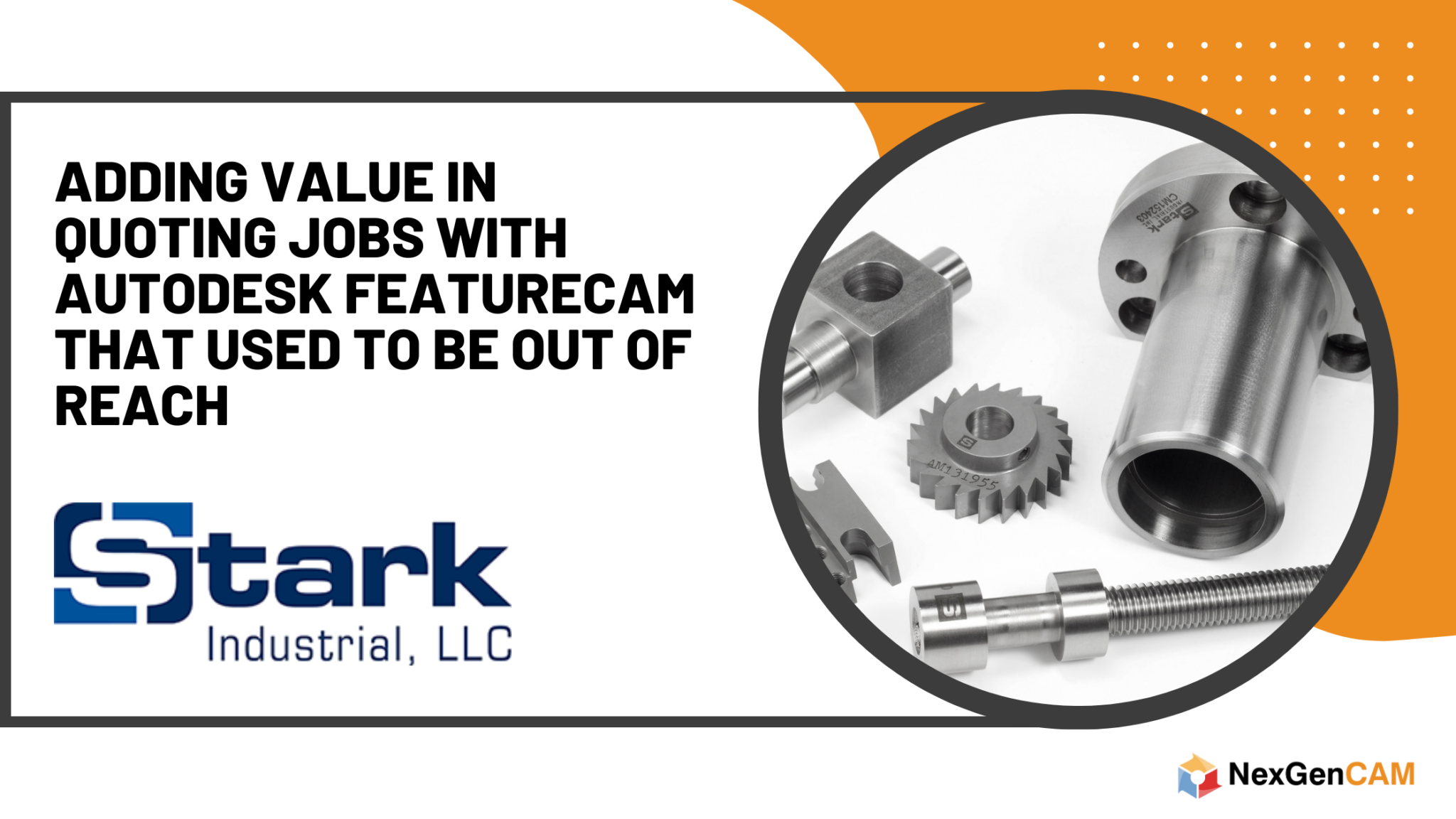 Customer Challenge
Stark Industrial Inc. is a 3-generation family business started in 1959 as a distributor of cutting tools and industrial supplies. Over time, we transitioned from a distributor to a manufacturer of precision metal parts and assemblies for a variety of industries. We're also one of the most successful distributors of complex dimensional precision measuring tools in the U.S. because we teach our customers how to use them and we service what we sell.
In 2005 we purchased our first Citizen Swiss CNC machine to meet the increasing requirements of our customers. Due to the complexity of the machine, we identified the need to purchase a CAM system for programming.
Project Goals
At the time, there was only one company developing a CAM system for Swiss style machines. With our lot sizes being low we wanted to find a system that provided quick, reliable, and flexible programming solutions. Autodesk PartMaker allowed us to program parts quickly and largely decrease setup times. When Autodesk PartMaker was added to the Autodesk family we began to investigate Autodesk FeatureCAM and found that it brought the same efficiency, and reliability to our lathe and mill operations.
Solution
Upon delivery, Autodesk FeatureCAM was simple to install and begin programming with instantly. One of our machinists was able to use Autodesk FeatureCAM, without training, to program a difficult Biomedical part and have effective g-code within a few hours. We were very impressed that a complete novice could be so effective. The team at NexGenCAM has greatly aided in our ability to leverage the software in more efficient ways through training and support. We were also able to train using parts in our production schedule and then ran them on the second shift with fantastic results.
Business Outcome
Autodesk FeatureCAM has greatly reduced the program times for complex parts and fixtures. As we build our libraries the programming speed will only increase. With this new capability, we are adding value for our customers by accepting work that previously was beyond our capabilities. We are currently, with Autodesk FeatureCAM, programming a very complex part for propulsion research.
Conclusion
We are now easily quoting jobs with Autodesk's FeatureCAM that used to be out of our reach. This has and will continue to help propel us forward as a growing company for years to come.
---
Project Summary
Delivery Date
2022-06-30
Project Duration
3 days
Autodesk Solutions
Fusion 360 with FeatureCAM
Services Provided
Implementation
Process Automation
Optimize Accelerator Delivery
CAM Programming
Design for Manufacturing